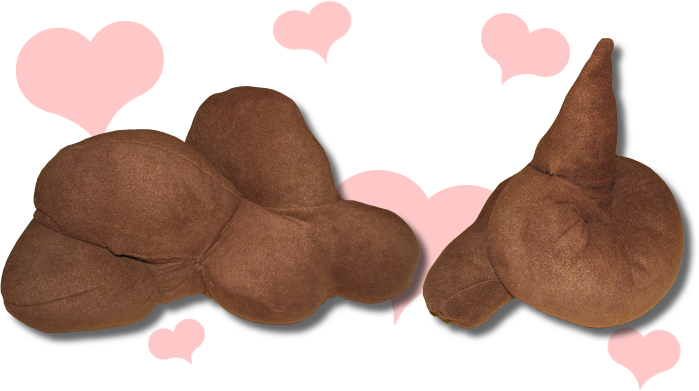 Fleces (flee · sees) -noun

Poo shaped pillows that bring joy and comfort to all.
Any feces shaped pillow made from fleece.
Also,
Poo Pillow
.
Fleces poo pillows have been loved and adored by babies and grown ups alike for decades now. Ok, maybe that's a lie, but they should be loved and adored by everyone. At last, the world can finally show its appreciation for giant stuffed logs of feces!
They're perfect for guest rooms, living room couches, church pews, and even lower lumbar support in your car. Need a last minute Mother's day gift? Not anymore!
Each flecee is hand crafted by overworked slaves and is guaranteed to be 100% unique, just like real feces.
Custom orders? Why yes, we do! Sometimes you need more than the basics. You may need an entire bed made out of fleces. We can do it! Just contact us with your exact needs and we'll give you a quote.